Recently we received a feedback that iPhone photo date was incorrect, after transferring the photos from iPhone to Mac by Image Capture, the created and modified date of all photos and videos were Jan 1, 1970. It seems that there was a problem importing Photos on Mac, or photos has been changed on iPhone. But all photos and videos has been deleted on iPhone after the importing. Is there any way of getting the actual date they were taken in iPhone?
Each digital photo has a created date, modified date, exif date. The created date of photo should be the date/time that photo was saved, the photo modification date should be the timestamp for changing the image or metadata. The exif date comes from the photo metadata, which records all the information about the photos taken with the digital camera. Photo from iPhone is the same digital photo as the other cameras.
If the exif date of photo is correct, we only need to change the created date and modified date. Or we need to change all three of them. Here we use Photo Exifer to change the date of photo.
1. Download and install Photo Exifer on your Mac
2. Import (or drag& drop) the photos into the product
3. Check the exif date of photo, if it's correct. Click the Quick Action button, then choose the "Copy exif date to the create date" menu item. Then all the selected photo will be changed and saves in /Users/~/Pictures/com.Fireebok.viewexifforios.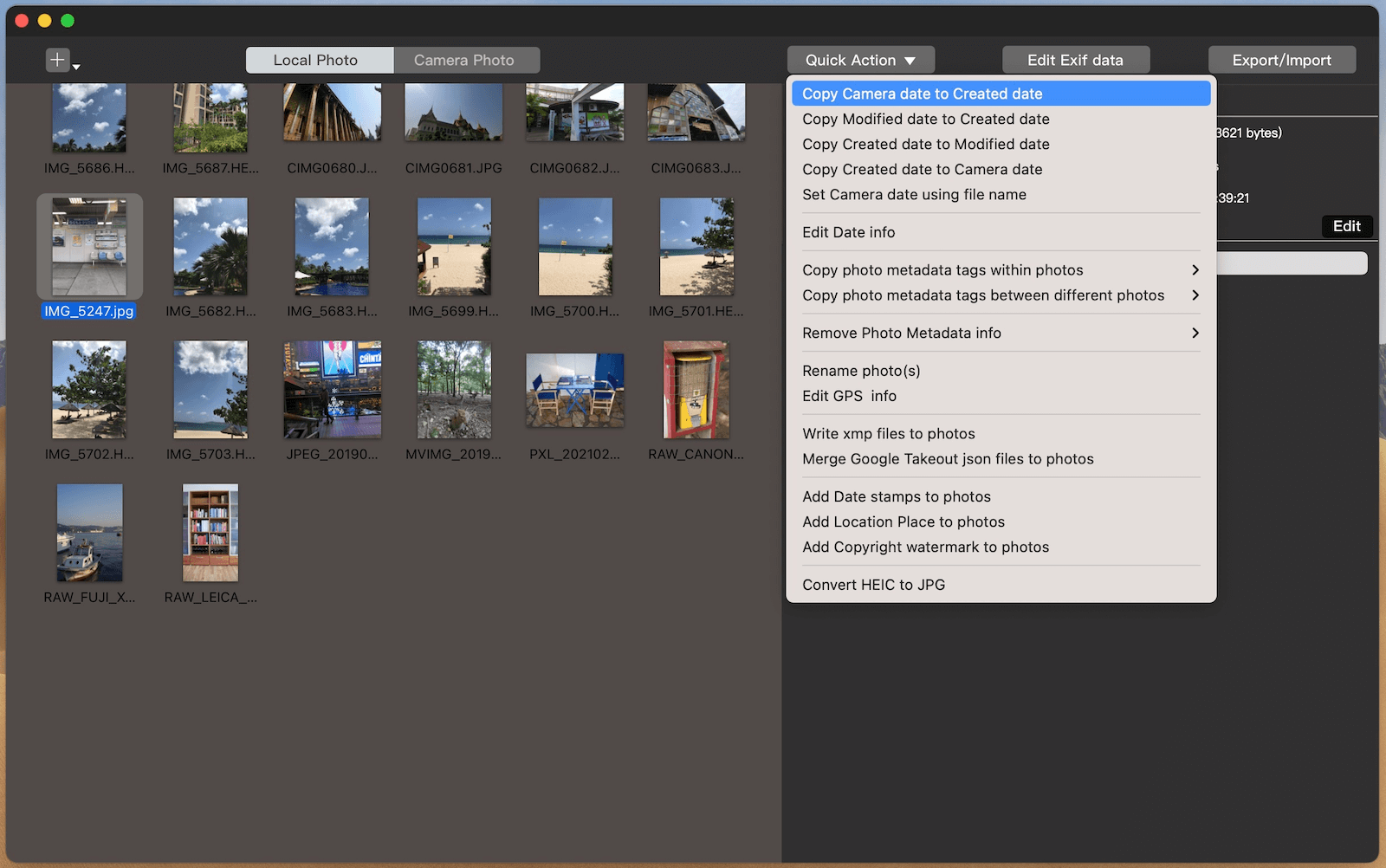 4. If the exif date of photo is incorrect, Click the Quick Action button, then choose the "Edit date info" menu item.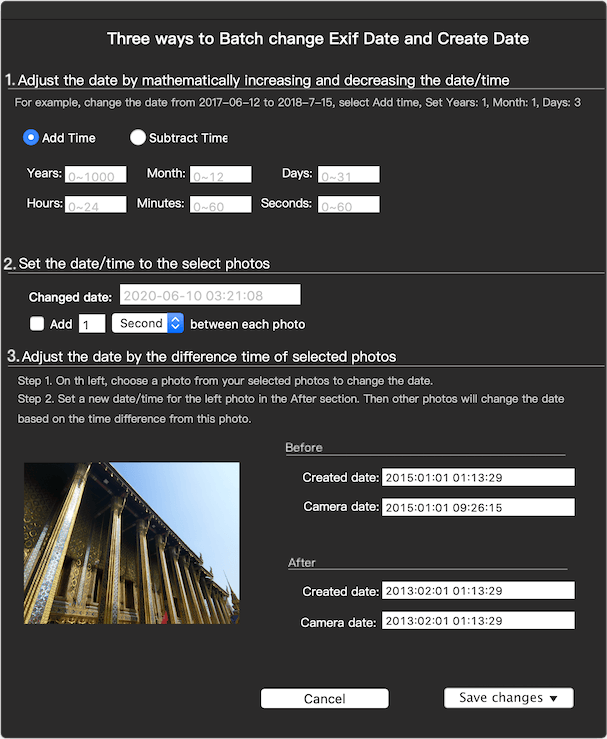 5. Here we select the first solution to adjust time. For example, If you need to change year from Jan 6, 2017 to Jan 6, 2018. Choose Add Time, set Year: 1. Click Save Changes
More Related Articles
About Fireebok Studio
Our article content is to provide solutions to solve the technical issue when we are using iPhone, macOS, WhatsApp and more. If you are interested in the content, you can subscribe to us. And We also develop some high quality applications to provide fully integrated solutions to handle more complex problems. They are free trials and you can access download center to download them at any time.