Some Apple users reported that they received some unfamiliar or unauthorised charge APL*ITUNES.COM/BILL on their bank statement. They don't know where is the billing comes from and how to cancel it. In addition to apps purchased, pre-ordered music or movies, in-app purchases, TV Shows purchases, etc. you purchase yourself, and it might some fraudsters may have hacked into the iTunes account and purchased apps, games, music, books, or other items from your bank account to by those unauthorised transactions.
Therefore, it is necessary to investigate these charges and we can get the money back. This article will show you how to investigate those charges and how to request the refund from the unauthorised charge.
Check your purchase history with this apple ID
If you share the apple ID to the family numbers, they may use your Apple ID to purchase something from Appstore. Check the purchase history of your Apple ID, it will list all purchased items. On iPhone, iPad, go to Settings -> [Apple ID] -> iTunes & App Store -> Tap the Apple ID -> Tap Purchase History to check your purchase history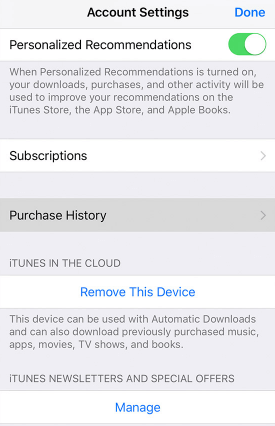 To control the family numbers purchase, you can turn on restrictions (parental controls) on your iOS device, in iTunes on your Mac or PC, or on your Apple TV. https://support.apple.com/en-us/HT201304
Or Turn on Ask to Buy and Family Sharing feature, whenever a child initiates a new purchase or free download, a request goes to the family organizer. https://support.apple.com/en-us/HT201089
Check your purchase history with this apple ID
Make sure that your charges aren't for a subscription that you or a family member set up. Most of subscription are monthly charges. On iPhone, iPad, go to Settings -> [Apple ID] -> iTunes & App Store -> Tap the Apple ID -> Tap View Apple ID -> Tap Subscription to check all subscription items there.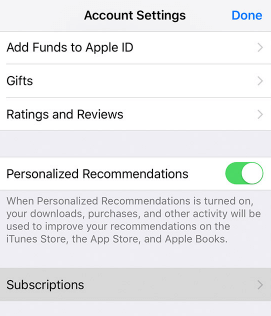 If you want to stop one subscription service, Tap the subscription item -> Tap Cancel Subscription -> Tap Confirm to cancel it. Remember that delete an app doesn't cancel the subscription.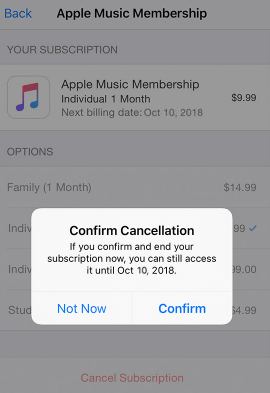 Check apple ID signed in
When someone charges with your Apple ID, you can check where the Apple ID signed in. Got to iPhone Settings -> [Apple ID], scroll down iPhone screen. All iOS device or Apple device used your Apple ID, it will be list there. If you find one of the device is not yours, tap the device, and tap Remove from Account.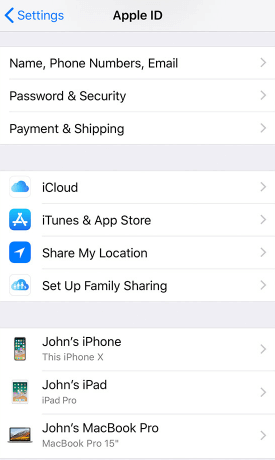 Now you need to change your Apple ID password to a strong password and enable two-factor authentication for your Apple ID to prevent anyone from using the Apple ID without authorization.
Contact Apple to request the refund for the billing
After the above investigation of those charges, if those unauthorized charges are not from ourselves and our family members, we can apply for a refund from Apple. Any App Store or iTunes Store purchases within 90 days, if the item doesn't work as expected or can't be used, or the item is unauthorized charges, we can request a refund.
a). Go to Apple's problem reports page: http://reportaproblem.apple.com/
Log in with your Apple ID account and password.
Choose the charge item under all tab.
Click the Report a problem button, and choose Problem: I didn't authorise this purchase

And tell more detail explanation for your refund request and click the "Submit" button.
b). Or contact iTunes Store support -> Billing & Subscriptions -> Subscriptions & Purchases -> Request a Refund https://getsupport.apple.com/
More Related Articles
About Fireebok Studio
Our article content is to provide solutions to solve the technical issue when we are using iPhone, macOS, WhatsApp and more. If you are interested in the content, you can subscribe to us. And We also develop some high quality applications to provide fully integrated solutions to handle more complex problems. They are free trials and you can access download center to download them at any time.