Many photographers use Raw photo format which can record all image data by sensor when taking a digital photo. Compared to JPG format, you're able to use Raw format to produce higher quality images without compressing any information. But some raw photos contains the incorrect the camera date or other exif data because of the camera settings or other reason. How to modify and edit the raw photo exif metadata? This article will show you how to batch edit Raw Photo exif metadata on Mac.
1. First we need to download Fireebok Photo Exifer on the computer. Photo Exifer supports for processing digital camera RAW formats, including Canon Raw photo(CR2), Olympus Camera Raw photo(ORF), Panasonic Camera Raw photo(RW2), Fujifilm Camera photo(RAF), Minolta Camera Raw photo(MRW), Leaf Camera Raw photo(MOS), Pentax Camera Raw photo(DNG), Leica Camera Raw photo(RAW), Adobe Photoshop Raw photo(RAW), Hasselblad Camera Raw Photo(3FR) and more.
2. Drag & Drop or Import Raw photos to Photo Exifer, you can view the all photo metadata of the selected raw photos on the right window.
3. Change the camera date and created date of raw photos. Select the raw photos on the left window, click the Quick Action button.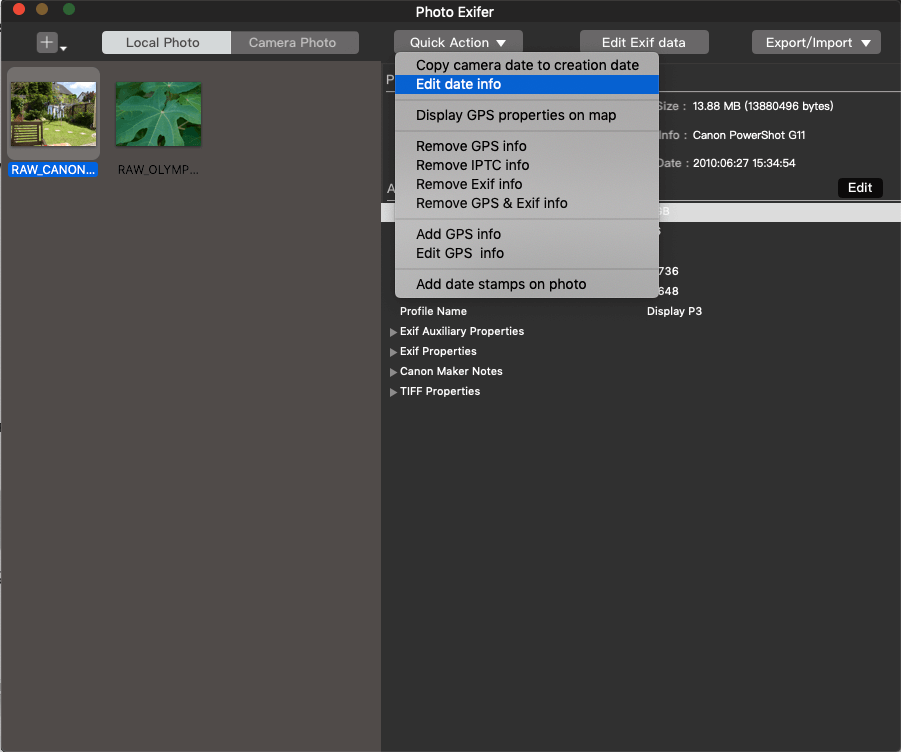 a). If you need to set a new date to the created date or camera date, choose "Edit date info" menu item. There are three options to change the photo date. Here we choose the option 2 to set the date/time to selected photos. Click the "Save changes" button, then you will find the changed raw photos.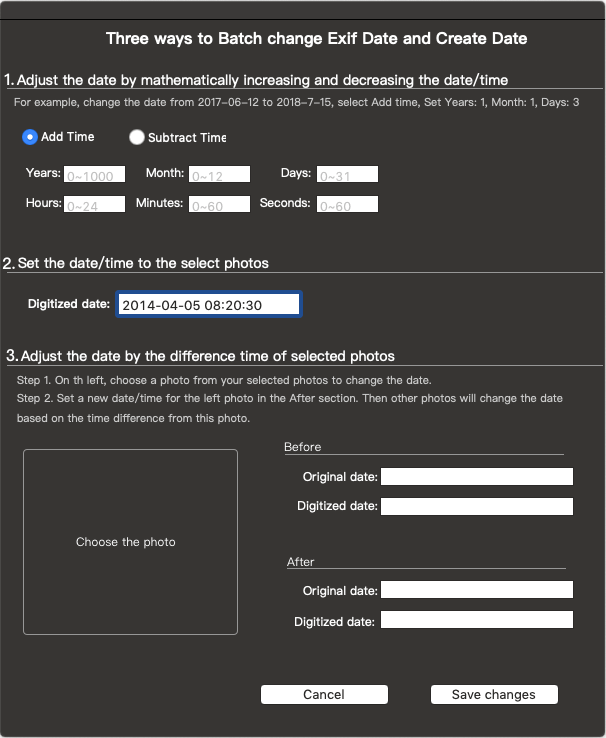 b). If you need to change the create date to the camera date, choose "Copy camera date to creation date" menu item.
4. Change more exif information(ex. keywords, copyright, author, gps information and more). Select raw photos on the left window, click the "Edit Exif data" button. Enter or modify each exif tag and click "Apply" button, then you will find the changed raw photos.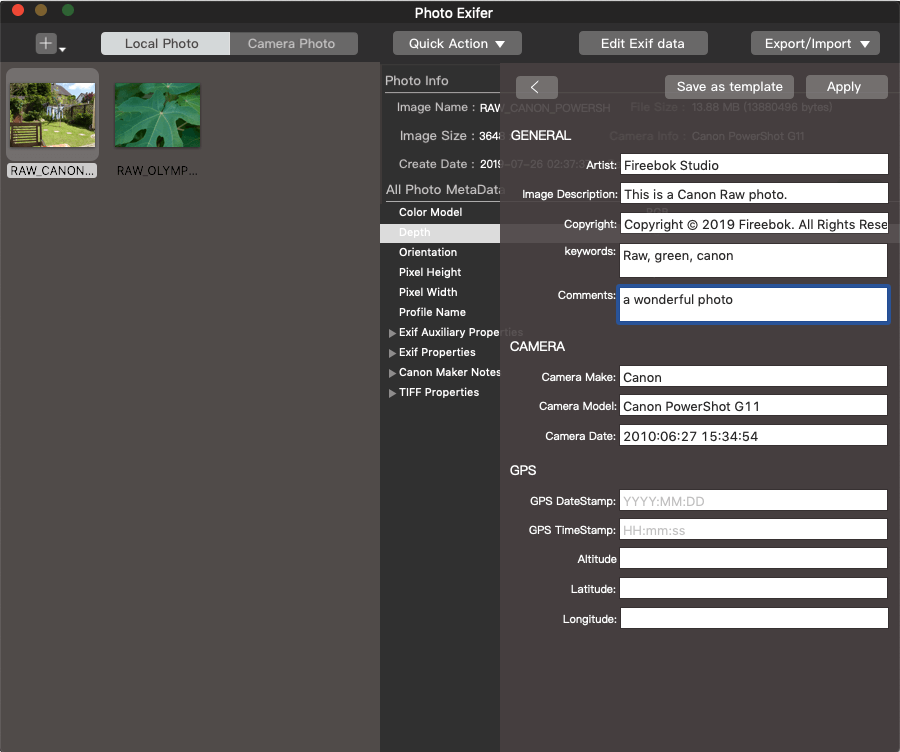 More Related Articles
About Fireebok Studio
Our article content is to provide solutions to solve the technical issue when we are using iPhone, macOS, WhatsApp and more. If you are interested in the content, you can subscribe to us. And We also develop some high quality applications to provide fully integrated solutions to handle more complex problems. They are free trials and you can access download center to download them at any time.