A lot of tech professionals fail to keep in mind the fact that electronic storage devices like flash drives and SD cards can fail at any time and cause essential saved data to become corrupt or lost. It's an inevitable outcome when using any type of technology. If you don't have a copy of the data elsewhere, some data recovery efforts can waste precious time when trying to meet a deadline. Delays or total data loss can even cost you a client, position or your good reputation. That said, you need to reduce the risk of having these types of problems.
Quality Products
Many experts tell business owners and other professionals that they can save money by buying off-brand, used or refurbished electronics and accessories. This is sound advice when you're trying to save money on certain types of equipment, such as office copiers and phones. You should never think that storage devices fit into this category. You have no way of knowing if low-quality devices can meet your write operation speed needs. Brand-name flash drives and SD cards from authorized retailers might cost you a little more money, but at least you know that they're fresh off the assembly line, made with quality materials that haven't experienced any wear and tear, and include warranty protections.
Formatting Problems
Sometimes a storage device is incompatible with the recording or other host hardware that you're using with it. This would be like using a card formatted for a video camera in a cell phone. Also, disks formatted for an Apple device will not work in an Android or PC device. Therefore, always assign an SD card to a device, format it and then only use it with that equipment. Occasionally, people receive formatting and other warning errors on host or connected equipment, but they continue to use the storage device because they seem to have no difficulty saving and transferring data.
If other storage devices work fine in the computer or electronic, then this specific storage card or drive likely has a formatting defect that could lead to damage or erasure of any data at any time. If this occurs with a new item return the product to the retailer or manufacturer.
Operating Mistakes
Some of the most common data corruption and loss scenarios occur when someone is saving or deleting data. Never turn off your equipment, attempt to access the data or remove the storage flash drive or SD card from its slot until the write or read operation ends. It is best practice not to power down a computer during a file transfer, be sure your devices are charged before you begin a file transfer. You can even cause damage if you are trying to read, rewrite, and delete data on the drive at the same time.
Only use flash drives and SD cards that have a lot of space as backups. Many professionals rely too much on large capacity devices for day-to-day operations and fill the storage. Then they lose all of their data before or while operating their equipment or during the backup procedures. By using smaller capacity drives and cards, you risk losing less data. Lastly, always wait to delete files until after you've created backups. Some people delete files while using their equipment and either delete the wrong ones or experience a drive or card error and lose everything.
Transfer Issues
Follow the proper procedures for your file transfers. For example, a camera might not be able to read an SD card or show up as added hardware on a computer until after you connect it and turn it on. Powering it off entirely both before connection and disconnection to a computer can prevent a communication error that might damage the SD card and the equipment's internal memory. You should also never trust the computer's transfer and device-to-device communication software. Be sure to eject your device properly before disconnecting, many people ignore this step and wonder why cards and drives become corrupt.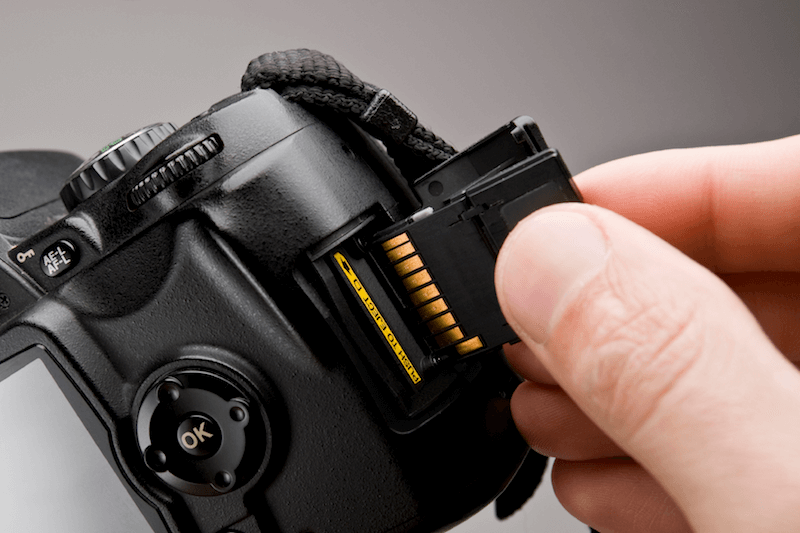 Handling & Storage Mishaps
You can prevent many issues by simply handling and storing your flash drives and SD cards properly. Corruption and data loss easily happens when you allow these devices to become exposed to water, heat, moisture and static electricity. You should also store them outside of equipment when not in use.
Static and moisture resistant plastic containers work the best. These protective holders can help prevent other types of physical damage and mishaps like an SD card falling to the bottom of a travel bag and and getting scuffed or cracked. Although modern X-ray scanning equipment and metal detectors don't harm drives or cards, some manufacturers continue to advise users to transport all electronic devices in carry-on luggage.
Inadequate Backups
Too many professionals simply don't backup their data enough, use enough backup devices and carry equipment replacement batteries. One or more times a day, you should back up any data to at least three separate devices like additional storage drives, cards or upload to a cloud. You can even print out hard copies if necessary. Never rely on an inserted memory card or lone flash drive to serve as the sole copy of your work. Additionally, pick a backup option and stick with it since you don't want to corrupt the data by trying to use different formatted flash drives and SD cards in a variety of pieces of equipment.
Correcting the Corruption and Retrieving Data
Even with all of these precautions, you're still likely to have one or more flash drive or SD card incidents. Thankfully, although they take time, data recovery programs can often partially or completely recover data. That's where the Fireebok Data Recovery program can help quickly and easily to fix and retrieve your data.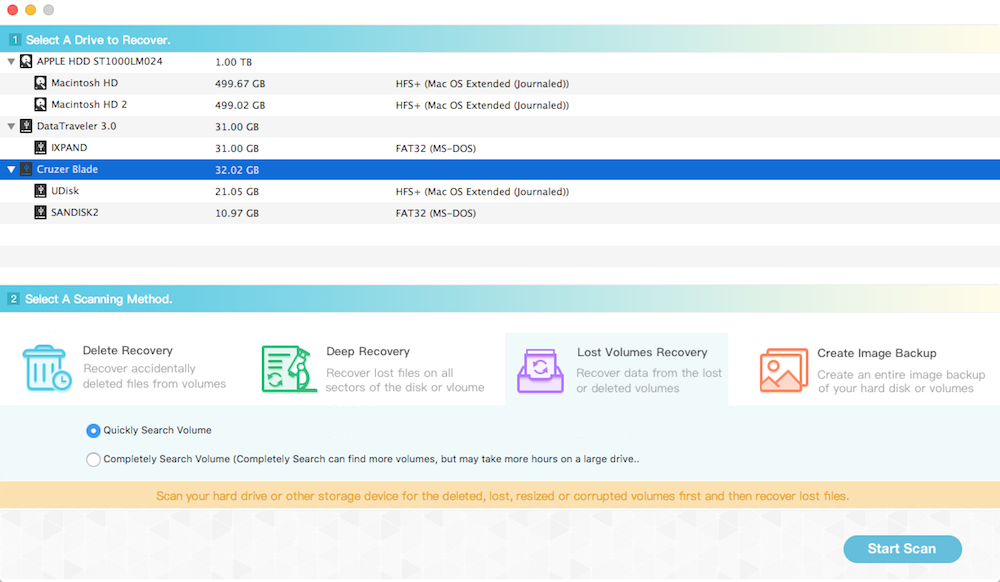 About Author:
Alex Fisher is a writer with Everything But Stromboli which provides flash drives and SD cards in bulk. He enjoys photography and travel in addition to his writing endeavors, which unfortunately, makes him all too familiar with data corruption and loss.
More Related Articles
About Fireebok Studio
Our article content is to provide solutions to solve the technical issue when we are using iPhone, macOS, WhatsApp and more. If you are interested in the content, you can subscribe to us. And We also develop some high quality applications to provide fully integrated solutions to handle more complex problems. They are free trials and you can access download center to download them at any time.