Have you ever encountered a situation that some files can't remove from the Mac's external backup drive? I backed up my MacBook Pro with an external Toshiba 1Tb hard drive. Recently it's running our of space. I have many old backups on it that I no longer need which means it is just taking up space. I removed the whole backup to the trash folder of my Mac. I can't empty trash and delete the backup, but error codes and permissions prevent me from doing that. So how to delete the backup from the hard drive on Mac?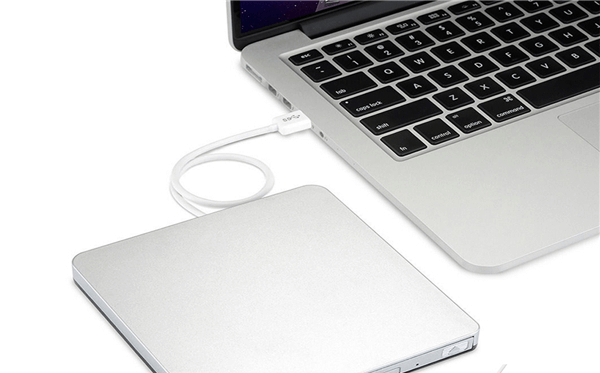 Never manually delete Time Machine files or directories from the Finder. Time Machine makes heavy use of directory hard-linking, which the Finder doesn't really handle correctly. There is only one way to delete old backup by Time Machine -> Enter Time Machine -> Choose the date that you want to delete. Right Click on the folder of the date you want to delete, and choose Delete Backup option. Is there a solution to solve it now?
How to Fix
When we use "Command +I" to check the information of an old backup folder, we find that the file permissions is "System ---Read & Write". It means that the current user can't delete them unless we change the sharing & Permissions of the backup file and folder. There are so many files and folders in the backup date folder.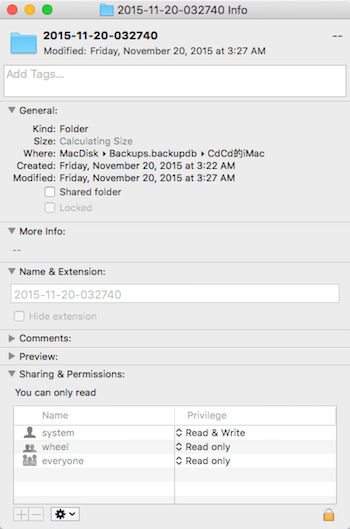 Here we recommend Better Trash, it's a powerful application to delete anything in the trash, and the "Force Empty Trash" feature can remove the files with the system privilege.
---

---
Step 2 Run Better Trash, then access the menu bar and click "Force Empty Trash".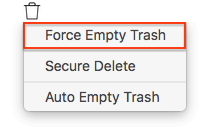 Step 3 It will pop-up the tip window, click "Empty" to contine.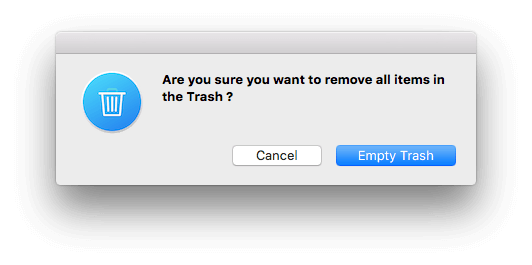 Step 4Click "Empty Trash", then the application will delete anything in the trash.
Other features of Better Trash
Secure Delete: To avoid recovery of deleted files or folder, Better Trash can overwrite the original data before deleting it with the US DOD 7 pass standard.
Auto Empty Trash: Auto Empty Trash can customize this auto-empty Trash feature, it support more different time frequency and the capacity of the auto Trash. You can select Daily, Every week, Two weeks, Monthly, Two month to auto-empty. Or you can set the storage limit(500MB, 1GB, 5GB, 10GB and more...) for the Trash.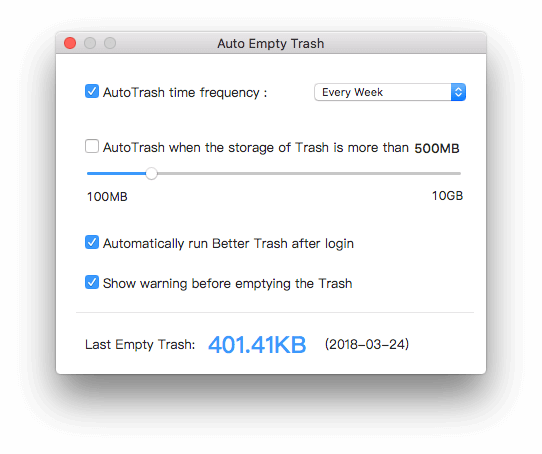 More Related Articles
About Fireebok Studio
Our article content is to provide solutions to solve the technical issue when we are using iPhone, macOS, WhatsApp and more. If you are interested in the content, you can subscribe to us. And We also develop some high quality applications to provide fully integrated solutions to handle more complex problems. They are free trials and you can access download center to download them at any time.