Due to the use of digital cameras and smartphones, we take a lot of photos every day. We share, upload, and download a large number of photos on the Internet. Or if you are a photographer, you might take some great photos, and when you plan to publish or sell them, you need to pay more attention to protecting the copyright of the photos.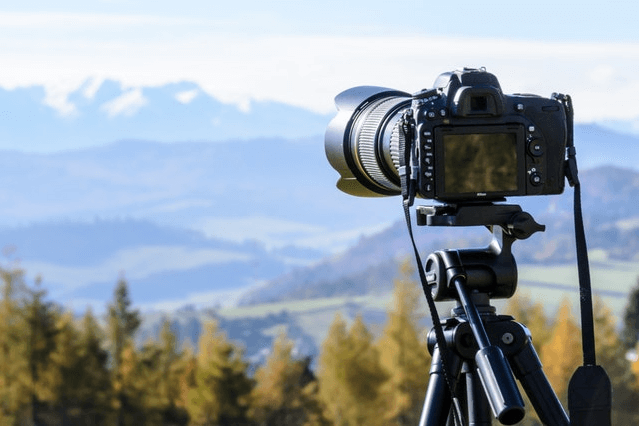 Since the Copyright Act of 1976 (when the U.S. adopted the Berne Convention), copyright in the U.S. has been automatic. When we use an camera and take a photo, we gain the copyright to the photo. Some cameras provide the setting to add the copyrights information. After the setting has completed, all photos will be added the copyrights info to the photo exif data.
But different camera has different setup menu item for such settings, here are the Canon and Ninkon camera.
How to view the authors, copyrights information on Mac
We can view all the metadata information including authors, copyrights using Preview.app on the Mac. Open a photo with Preview menu, Tools -> Show Inspector. If the camera has set the copyright, or the photo contains the copyright, you will find them in IPTC. Such as Creator, Caption/Description, Copyright Notice, Keywords and more.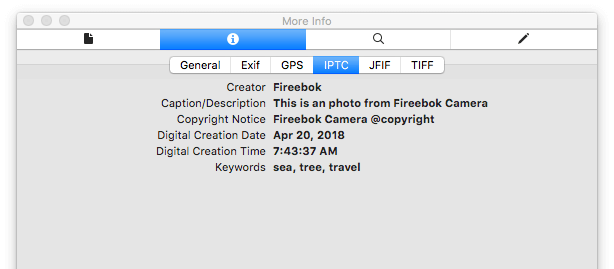 What if some photos are not copyrighted or have the wrong information set?
How to Batch add and edit photos of authors, copyrights and more information on mac
The copyright information of photo is a part of exif data in metadata. Photo Exifer can add, edit all photo metadata including copyright on the mac. It will be more effective to batch process many photos. First download and install Photo Exifer on your mac.
---

---
Run Photo Exifer, drag or import the import into the product, choose a photo and click "Edit exif data" button, you can will see the authors, copyrights, image description, keyword, comments on the right. Add or edit these copyrights, then click save as template.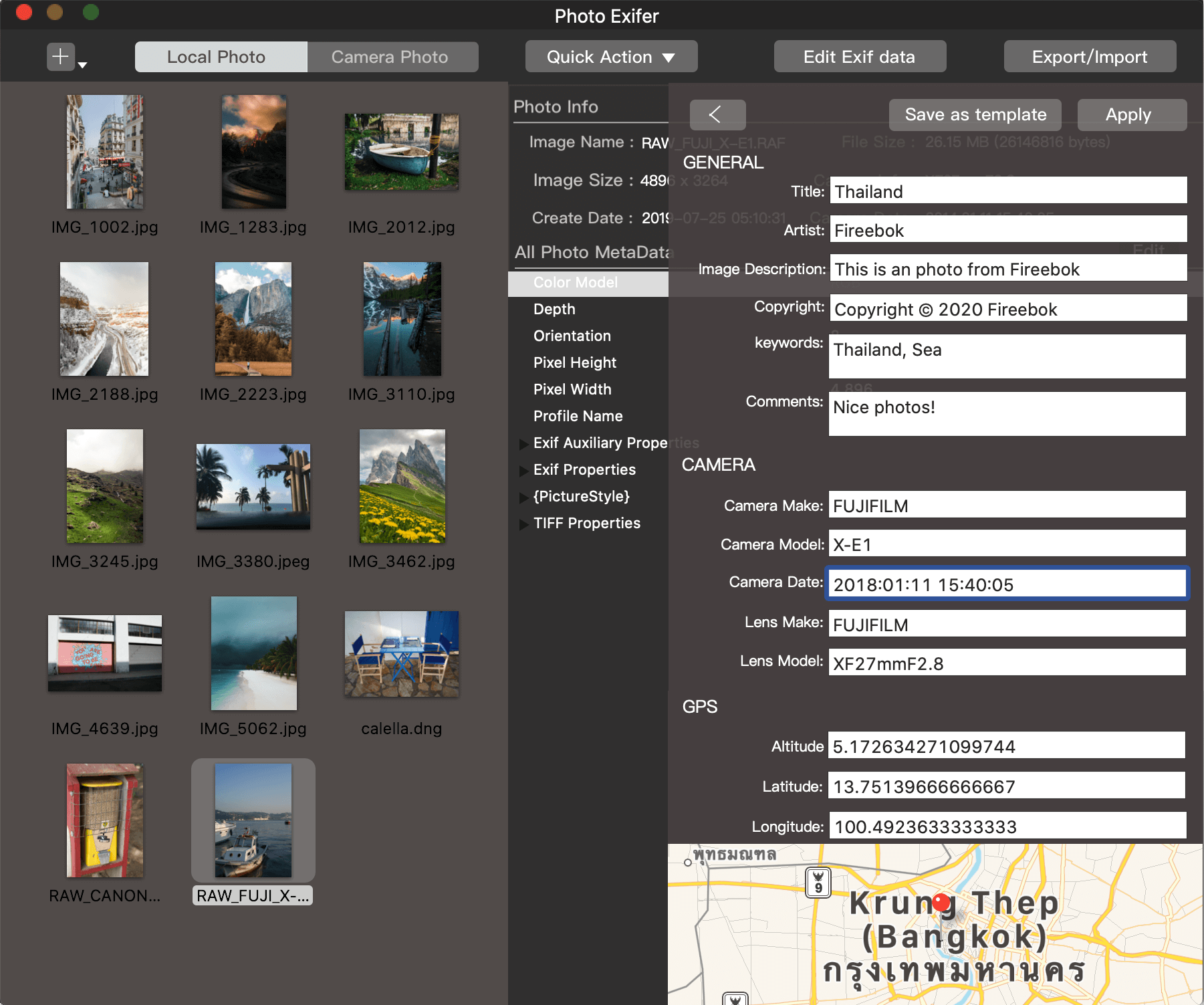 Command + A to select all photos, or select some photos that you want to process, and click Export/Import button, choose import the template file to the selected items menu item. Then choose the template plist file to finish.
All the selected photos will be add the same copyright, you can check it with Preview.app. You could also remove, edit other exif data, gps data, change date and more using Photo Exifer.
More Related Articles
About Fireebok Studio
Our article content is to provide solutions to solve the technical issue when we are using iPhone, macOS, WhatsApp and more. If you are interested in the content, you can subscribe to us. And We also develop some high quality applications to provide fully integrated solutions to handle more complex problems. They are free trials and you can access download center to download them at any time.