{宽版文章}
{宽版文章加载:/templates/fireebok/css/app.css}
{宽版文章加载:/templates/fireebok/css/other/navbar2.1.css}
{宽版文章加载:/templates/fireebok/css/other/footer2.0.css}
{宽版文章加载:/templates/fireebok/css/other/iexplorer-styles.css}
{宽版文章加载:/templates/fireebok/css/other/iexplorer-extras.css}
{宽版文章加载:/templates/fireebok/css/other/product-page-style.css}
{宽版文章加载:/templates/fireebok/css/other/background.css}
{宽版文章加载:/templates/fireebok/css/other/styles.css}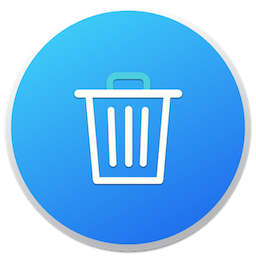 Better Trash
Better Trash is a trash manage app on macOS, it's designed to help you solve problems that Trash can't be emptied, protect accidentally delete important files from the trash, remove sensitive files from your computer, clean up the trash automatically and view the original location of the trash item. >>User Guide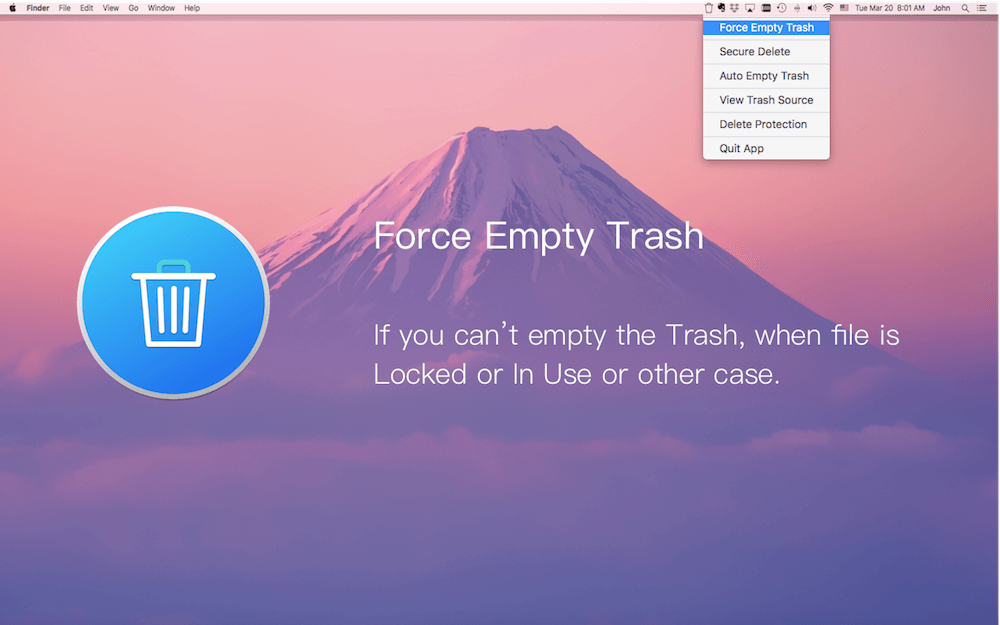 Force Empty Trash

Some items in Trash can't be emptied because the file has been locked or in use or other case. Each you empty the Trash, it will show a warning or error about some items can't be deleted.

Force Empty Trash feature use 5 delete steps to check and delete any item from current user Trash and external disk or volume Trash.

Secure Delete

You can choose any files or folders on your computer, even the whole Trash directory to secure delete. The original data will be overwritten before deleting it.

The Secure Delete feature uses the US DOD 7 pass standard to overwrite, it will be more safer than DOD 3 pass standard, more faster than DOD 35 pass standard.

Auto Empty Trash

Auto Empty Trash can customize the auto-empty Trash feature, it support more different time frequency and the capacity of the auto Trash.

You can select Daily, Every week, Two weeks, Monthly, Two month to auto-empty, and you can set the storage limit of Trash(500MB, 1GB, 5GB, 10GB and more...)to auto-empty.

View Trash Source

View Trash Source feature let you view the original path and other properties of the trash file and folder.

When Trash has some items with same file name or unknown item, it let you know where they comes from.

Trash Delete Protection

Have you ever mis-deleted some important files or folders after emptying the Trash? Now Trash Delete Protection feature will protect each important item in the Trash.

As long as adding the file format and work location in delete protection setting. All protected files and folder will be confirmed by the current user before removing from the trash.